Family law firms are under pressure to bring in more business and they are always looking for ways to improve their visibility. One way that many firms are turning to is search engine optimization, or SEO. What exactly is SEO for family law firms? How can it help your firm?
In this article, I'll discuss the basics of SEO and how it ties into SEO for family law firms specifically. I'll also touch on family law SEO pricing, some tips and tricks and more.
What is SEO for Family Law Firms?
In general, SEO is the process of optimizing a website to rank higher in search engine results. The goal is to increase visibility and organic traffic from searchers who are looking for the goods or services that you offer. Additionally, you should always be trying to help Google connect the searcher to the best result.
There are many different aspects to SEO, but some of the most important factors include the following:
On-page optimization (keywords, titles, meta descriptions, etc)
Off-page optimization (backlinks, social signals, etc)
Technical SEO (site speed, mobile friendliness, indexing, etc)
Local SEO factors (citations, GMB listing, etc)
Content marketing (blogging, infographics, videos, etc)
User experience (design, navigation, calls to action, etc)
As you can see, SEO is a complex and ever-changing field. It's important to keep up with the latest trends and best practices if you want to stay ahead of the competition. So, how does this all tie into SEO for family law firms specifically? Let's take a look.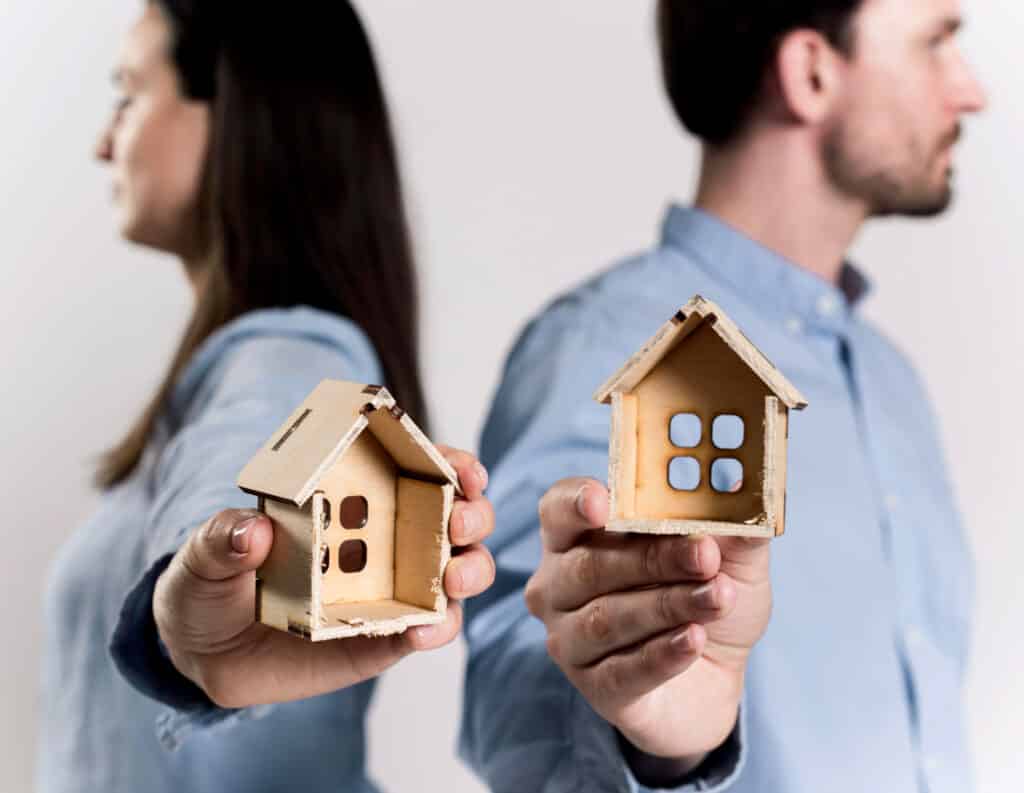 Important Concepts for Family Law SEO
There are a few important concepts that you need to be aware of when it comes to SEO for family law firms.
Content for Family Law Firms
First and foremost, you need to understand that your potential clients are searching for answers to their legal problems. This means that your website needs to be full of helpful, relevant and keyword-rich content. SEO for family lawyers provides a good opportunity to target additional terms and queries above and beyond the typical "family law attorney" etc.
Your content should be designed to answer common questions that potential clients have. For example, you might write a blog post titled "5 Things You Need to Know Before Filing for Divorce in XYZ State."
Not only will this help your website rank for relevant keywords, but it will also show potential clients that you're an authority in your field. This can help build trust and ultimately, land you more clients.
Keyword Opportunities for Family Lawyers in 2022
So, this all makes sense, but what should you actually write about to get traffic? Like I mentioned, your service + location is always a great option, but these can be very competitive keywords sometimes. Additionally, you should also be building out your site with valuable content, not just commercial content.
Here are some good keyword opportunities that someone searching for a family law attorney would likely be searching for online. Provide valuable content that answers questions related to each of these keywords:
How to find the best family law attorney
How much does a family law attorney cost
How to get a court-appointed attorney for family law
What is contempt of court in family law
What is rfo in family law
How to transfer a family law case to another county
Is family law the same as divorce law
Punishment for contempt of court in family court
Mediator vs lawyer
Is a mediator better than a lawyer
Prenups are not just for the rich
What should a woman ask for in a prenup
Local SEO for Family Law Firms
Another important concept to be aware of is local SEO. If you want potential clients in your area to find your website, you need to make sure that you're ranking for relevant local keywords as well.
There are a few different ways to optimize your website for local SEO. First, you need to make sure that your Google My Business listing is up-to-date and complete. You should also claim and optimize your listings on other relevant directories, such as Yelp, Avvo and FindLaw.
In addition, you need to make sure that your website is optimized for local keywords. This means including your city and state in key places. You can also get creative with content marketing and produce blog posts or infographics that are specific to your city or state.
How Much Does Family Law SEO Cost?
Now that you understand a little bit more about SEO for family law firms, you might be wondering how much it costs.
The truth is, there is no one-size-fits-all answer to this question. The cost of SEO will vary depending on the size of your firm, your location, your budget and a number of other factors.
However, some estimates place the average cost of SEO for a family law firm at $500 to $2,000 per month. For larger businesses, the cost can be higher. You won't typically find pricing lower than this for a quality service which should include monthly content, on page and off page work, technical audits and more. If you're in need of an SEO company for family law, contact me!
In Summary – SEO for Family Law
SEO for family law firms is a complex but important field. If you want to stay ahead of the competition, it's important to understand the latest trends and best practices in SEO, specifically family law SEO. You should also focus on local SEO if you want potential clients in your area to find your website. Finally, remember that content is key when it comes to SEO for family law firms.
If you keep these things in mind, you'll be well on your way to a successful family law SEO strategy. If you need further help with your site's SEO strategy, I offer website design and SEO services for law firms. Contact me today to discuss!