How To Get Your Business On Google Fast
An optimized Google My Business listing is the fastest way to get your business shown on Google Maps and in the Local Pack. Google My Business is one of the top ways to get discovered online. With a growing number of features, your GMB listing is showing up more prominently in the search results, especially on mobile.
I specialize in Google My Business optimization services. I've gotten many businesses to the top of Google using a specific set of strategies, and I can get yours there too!
of consumers search for local businesses at least once every 7 days.
of consumers say search is their first choice to find local businesses.
of consumers rely on the internet to find a local business.
of people trust online reviews.
Google My Business Optimization Reviews

"Ryan is awesome! We needed web design MI and he always completes projects under budget and with time to spare. He even video recorded himself performing work on our website so I could perform the task in the future on my own. He truly cares about helping businesses and goes above and beyond."
– Tabitha O.

"Ryan helped me make my current WordPress site mobile friendly. He is intuitive, easy to work with, and knowledgeable. I will be recommending him to friends with similar needs for their sites, and look forward to working with him on future projects. Ryan is reliable and a joy to work with, and it's a relief to know your project is in good hands!"
– Michelle K.

"Ryan York was invaluable in optimizing and debugging our public school student news site. Fast, knowledgeable, intuitive and diligent, he went above and beyond to fix our 5 year old theme and to steer us through the thorny woods of Word Press updates, and plugins. Webpossible could not have a better, more professional developer than Ryan. and we would use him again."
– Carol C.
#1 Michigan Google My Business Optimization Service
How Does It Work?
Step 1 - Sign Up and Set Up
Submit your information through our easy contact form at the bottom of this page. Once we recevie your info, we will reach out to discuss your business and your listing. From there, we can help you set up your listing or you just need to add us as a manager if you already have one. 
Step 2 - Gather and Implement
I begin the process of gathering all the relevent info that we need including photos, videos and text related to your business, location and keyword strategy. Once your happy with what I've gathered, I implement the information into your GMB listing in all the best ways possible.
Step 3 - Analyze and Profit
Once all the information has been implemented, it's time to start generating leads! I give Google one week to fully index and parse the new information, then I'll follow up with a listing review to ensure that everything is working properly.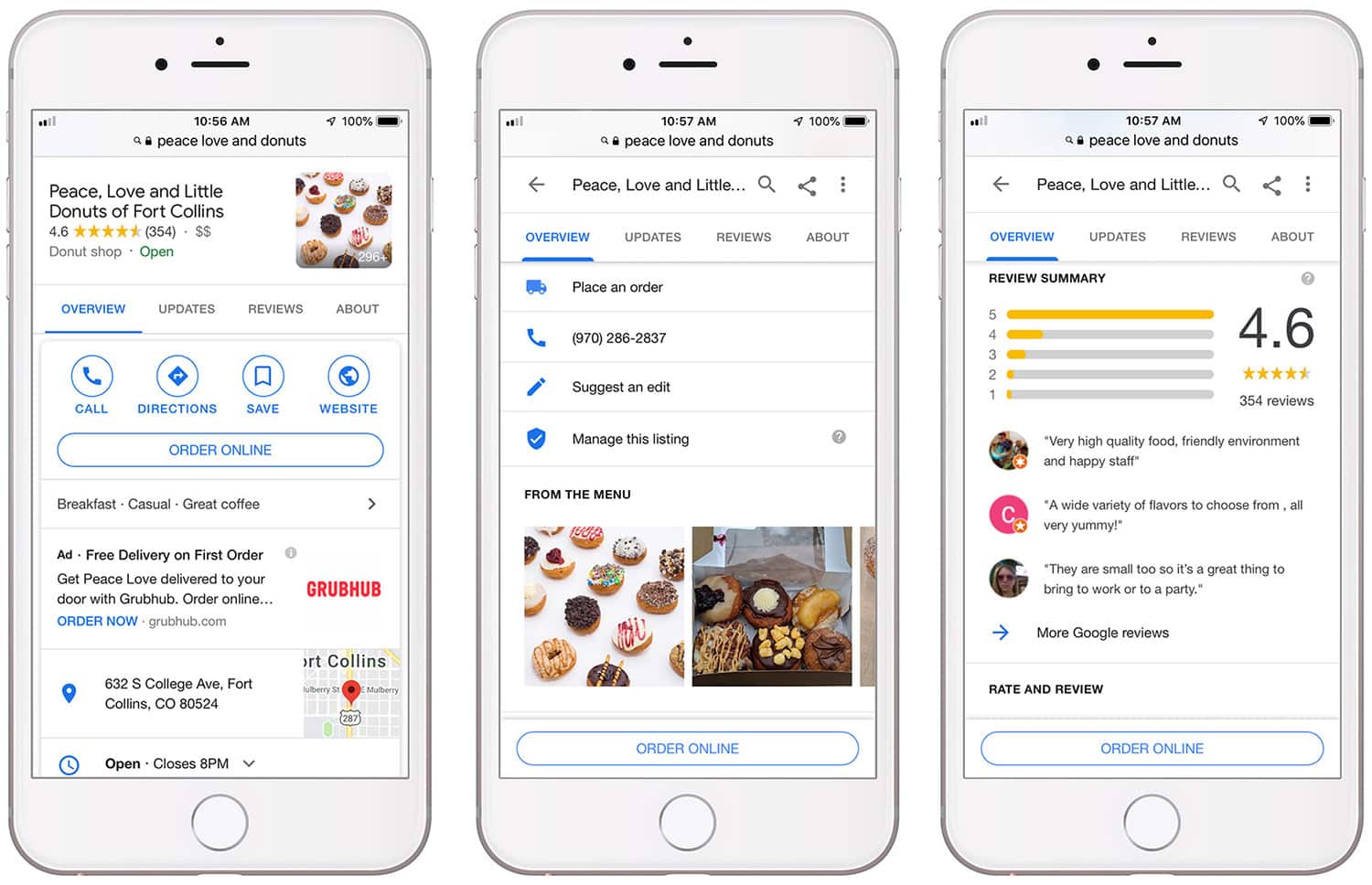 Get Your Business On Google in Michigan
How Do I Do It?
I use a proven strategy to optimize your GMB listing in a wsay that puts your business front and center on desktop and mobile. Your business will be at the top of search results for consumers actively searching for the products and services that you offer.
Claim Your Listing
Create and Optimize Your Content
Optimize Photos
Create Video
Establish Q&A
Create Posts
Google My Business Optimization FAQ
How Much Does Google My Business Optimization Cost?
I charge $199 for my complete GMB optimization package. This includes:
Claiming Your Listing
Creating and Optimizing Your Content
Optimizing Photos
Creation of One Video
Up To Ten Q&A
Creation of One Post
Is Google My Business Good For Michigan SEO?
Google My Business is one of the powerful free tools to improve your Michgan business' local SEO, get your business found by more people, and help generate new customers. By keeping your GMB listing up to date, professional, and fully optimized, you will be giving your business a huge leg up on the competition.
How Long Does It Take To See Results?
Within one to two weeks you can expect to see noticable improvements in phone calls, website visits and/or store visits. All of this can be viewed and tracked in your GMB listing insights tab.
You will continue to see gradual improvements over the coming weeks and months as Google continues to index and parse the new data. Your website's content and relevence can also help to bolster your GMB listing. 
Can I Track My Google My Business Impact?
Definitely!
Insights is a section within your Google My Business profile where you can view important data such as:
Search queries used when your business shows in the Local Pack
How many times you have shown in the Local Pack
How many times you have shown on Google Maps
How many 'clicks to call' your business received from these listings
How many times someone requested directions
How many times someone clicked through to your website
Are The Results Gauranteed?
I've had success with every business I've optimized on GMB.
As much as I'd love to gaurantee results (it'd be great for sales!), I'd be lying if I did, and here's why. Google protects its ranking factor information very tightly. At the end of the day, it's always up to Google what actually shows up on the search results. I've spent a lot of hours learning how to give your business the asbolute best chance to rank at the top of the search, so I'm confident in the results.
If your Google My Business Insights reflect little to no improvement, I'm happy to offer a refund.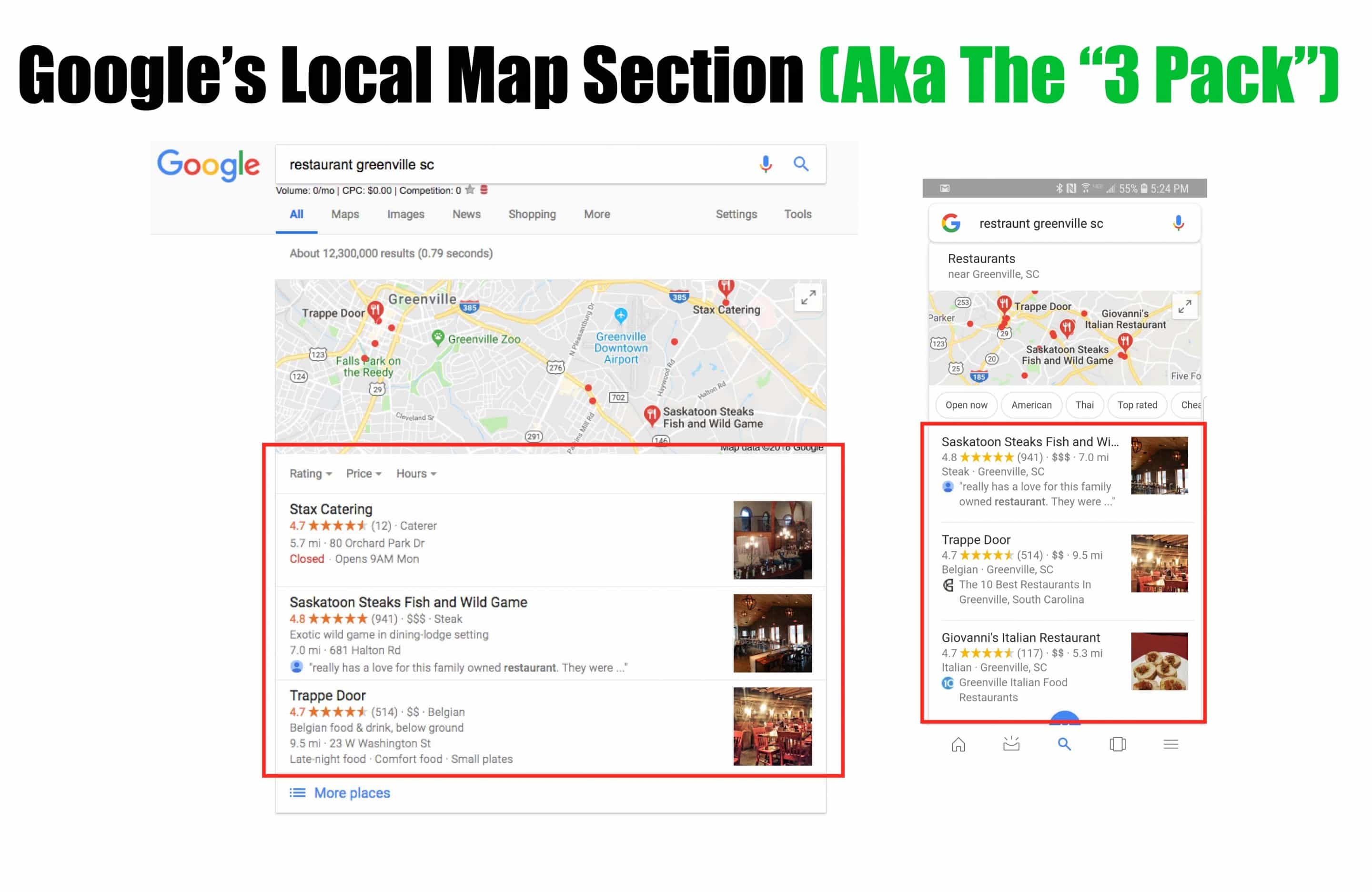 Google My Business Optimization Company
Get In Touch!
If you're ready to get started with your Google My Business optimization services or you have any questions, get in touch with me today. I'm happy to disucss and I'd love to help. 
Are Trying To Optimize Your Google My Business Listing?
Contact me today and get your business to the top of Google!