Top Rated Web Design & SEO Services in Michigan
Improve Your Visibility. Increase Your Profit.
I'm a Michigan based website design and SEO company obsessed with helping my clients grow their businesses. This is accomplished through high quality websites and highly effective SEO campaigns.
A Complete Solution To Get Your Business Found
At WebPossible, we're a digital marketing company that specializes in getting customers through yours doors. We offer an array of services that will help potentially customers find your business. From website design, to search engine optimization (SEO), to pay-per-click advertising, our unique strategy will put your business in the faces of people who WANT to see it!
Website Design
I'm a professional web design and development company in Michigan. I build fully responsive, modern websites designed to convert leads into customers and put more money in your pocket.
Content Writing
I provide high quality content with expert SEO knowledge to turn your articles into lead generators.
Search Engine Optimization (SEO)
SEO is your long term, customer generating solution. As you establish your online presence, quality SEO will help your business generate paying customers all day, every day.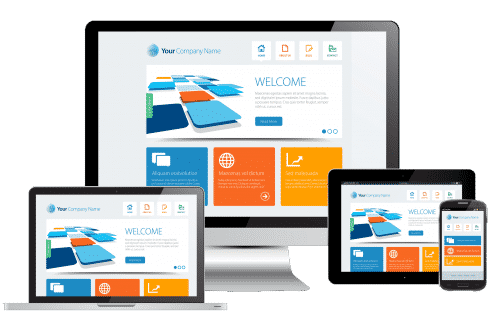 Business Websites Help Generate More Revenue
Why do you need a website? Because you're good at what you do. In today's day and age, people need to be able to find you quickly and easily. By positioning yourself properly with a professional website, you'll be able to get more leads and generate more revenue.
Local SEO Services to Help Your Business Get Found
Local SEO services are a valuable investment. I can help get your business found REPEATEDLY. Get your business to the top of Google searches and you'll have a steady stream of leads for years to come! My local SEO services are transparent, effective and provide a positive ROI. 
of small businesses don't have a website
Billion Web-Related Sales in 2022
of customers research products via website before making a buying decision
See What My Clients Have To Say
Very Impressed!
Very impressed with the quality of service and Ryan's attention to detail throughout the entire process. From beginning to end, Ryan was amazing! Very responsive and easy to work with. I would recommend Webpossible to all my family and friends!
- Michelle Y.
Very Happy
He is superb in his work. Ryan is a very honest guy and advises best to his clients. I am very happy with the final outcome of what Ryan did for both of my projects. As working with him closely, I am impressed with Ryan's professional attitude, being available all time for his clients, outstanding communication to explain the vision of the final product, and being patient at all times. 
- Syed S.
Very Professional
Ryan was very professional and quick to work with. He obviously knows what he is doing. Any updates I asked for along the way to website completion were done without hesitation. He was also very patient with me considering I was the one that took forever to get back to him due to health issues. It was very nice to do business with him.
- Steve N.