As an optometrist, you know how important good visibility is! For your business, online visibility is crucial for success. After all, potential patients are looking for eye care providers like you every day. If they can't find you online, they'll go to your competitors instead. That's why SEO for optometrists is so important. By optimizing your website for search engines, you'll make it easier for patients to find you. As a result, you'll see more traffic, more customers and more revenue.
But what exactly is SEO? How does it work? How can you use SEO to improve your optometry practice's online visibility? In this complete guide to SEO for optometrists, I'll answer all of these questions and more.
Key Takeaways for Optometry SEO
Optometry SEO can help establish a sustainable flow of new patients.
There are a variety of free tools and resources you can use to get started on your SEO campaigns.
Keyword research, on page SEO and off page SEO are the core elements of the best SEO for optometrists.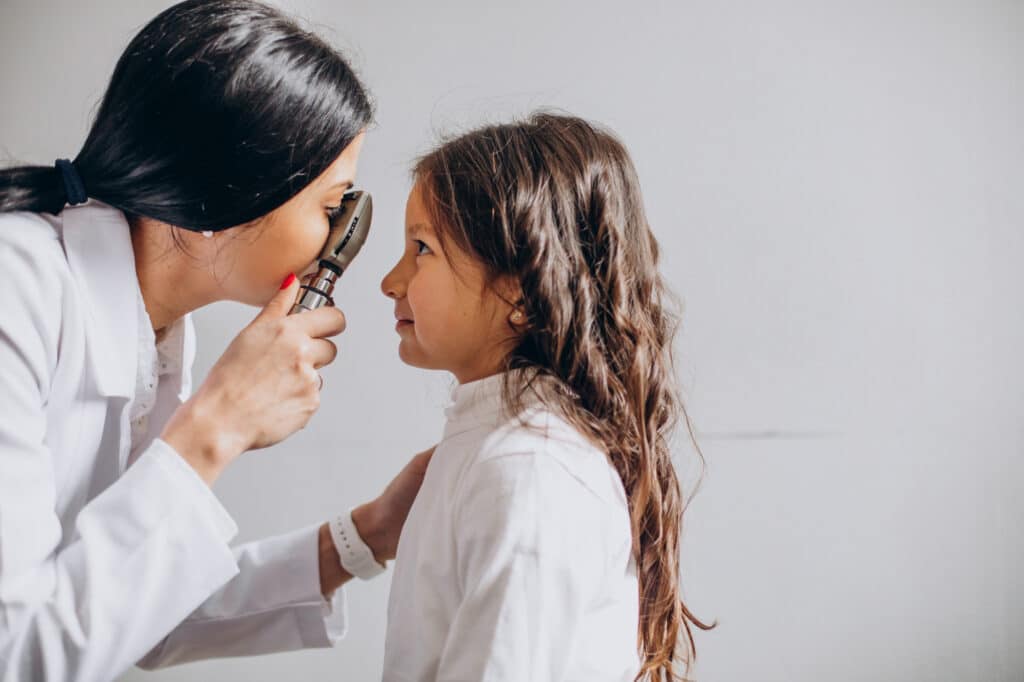 What is SEO in General?
SEO stands for search engine optimization. It's the process of optimizing your website so that it ranks higher in search engine results (SERPs). When potential patients search for terms related to your optometry practice on a search engine, you want your website to show up as high as possible in the results. The higher you rank, the more likely people are to click on your listing and visit your site.
To do this, you'll need to choose the right keywords and use them throughout your website in the right way. You'll also need to make sure that your website is well-designed and easy to use. If it isn't, potential patients will click away and go to a competitor's site instead.
In general, there are two types of SEO: on-page SEO and off-page SEO.
On-page SEO is optimizing the content and design of your website itself.
Off-page SEO, on the other hand, is everything you do outside of your website to improve your rankings. This can include things like link building and social media marketing.
Why is SEO for Optometrists Important?
There are two main reasons why SEO is important for optometrists:
Patients are searching for you online
Good SEO can help you grow your bottom line
Patients are searching for you online
Every day, potential patients are using search engines to find eye care providers in their area. They might type in something like "eye doctor near me" or "optometrist in NYC." If you want them to find your optometry practice, you need to make sure that your website appears as high as possible in the search engine results.
The higher you rank, the more likely it is that potential patients will click on your listing and visit your website. From there, you can convert them into actual patients. Studies show that the vast majority of clicks (as high as 90%+) go to the top 3 listings on Google.
If you're not ranking well, potential patients will likely never know that you exist. They'll click on one of your competitors' listings instead and you'll lose out on that business.
Good SEO can help you grow your bottom line
In addition to helping you get more patients, good SEO can also help you grow your bottom line. How? By generating leads and sales directly from your website.
Think about it – if potential patients can't find your website, they can't contact you to make an appointment. If they can't make an appointment, they can't become paying customers.
On the other hand, if you have a well-optimized website that ranks highly in search engine results, you're more likely to get leads and sales from your site. In fact, companies that invest in SEO see an average ROI of 13X their investment. A big part of this is because while SEO does require maintenance, a Iot of the benefits will last for years. This is one of the benefits of SEO over Pay per click advertising. With PPC, when you stop paying, you stop getting the traffic.
Understanding SEO for Optometrists
Now that we have discussed why Optometry SEO is so important, let's take a look at how you can better understand it.
A great deal of people are intimidated by SEO. They think it is this big, magical process. While Search Engine Optimization is definitely an art that requires learning, understanding the basics of how search engines work doesn't have to be rocket science. To put it simply, search engines use algorithms that help them decide which websites are most relevant to what a person is searching and then those sites show up in results.
These algorithms take a variety of factors into account, including the content on your website, the location, links pointing to your site and others. In order to improve your ranking, you need to make sure that your site is as search engine friendly as possible. So, how can you do that?
The Basics of Getting Started with SEO for Optometrists
Getting started with optometrist SEO can seem like another language. It is important to remember that it is a process. Here is an overview of some steps you can take to enhance and optimize your website.
Keyword Research
The first step to any good SEO campaign is keyword research. You need to identify the keywords and phrases that potential customers are searching for. You may be surprised what people are or are not searching for so you cannot skip this step. Once you have a list of target keywords, you can start to incorporate them into your website.
A couple free ways to do this would be to use tools like Google Ads Keyword Planner Google Trends, or even start searching within Google for potential ideas. For example, type something like "top optometrist" without pressing enter and see what Google's suggestions are.
Onsite Optimization
After you select your desired keywords, it's time to make sure your website is updated with these keywords. This can be achieved by editing website content, page titles, and tags accordingly. Beware of unnatural overuse of words which may irritate both customers and search engines. Stick to using them naturally in places like headings and urls for the best results. You will need access to your website or know how to edit these areas in order to make these changes.
Technical SEO
This entails optimizing your website's backend to make it more search engine friendly. This might include enhancing site speed, creating an XML sitemap, and more. While these activities may appear difficult, there are numerous free tools and resources that can help you with them.
I use WordPress almost exclusively for my sites. There are many plugins available to help make this process easier. If you need help with this, or a new website, I do build websites for optometrists as well.
Link Building and Authority Building
Link building has been an important part of SEO for a long time and will likely continue to be so. It involves getting other websites to link back to yours. Google sees these links as votes of confidence. Typically, the more relevant, high-quality votes you have, the better. When it comes to local SEO, high authority is not necessarily better. Backlinks from legitimate local businesses, city websites or local organizations are some of the best links a local business can acquire.
To get started with link building, you can reach out to other businesses and websites that might be interested in linking to yours. This process takes time and effort but can be very rewarding. Creating excellent content that can help your potential patients is a great way to start generating backlinks and offering value. Being active in the community is also one of the best ways to build your local profile.
By taking the time to learn the basics and implementing them on your website, you can see real results. These are just a few of the many things you can do to improve your optometrist SEO. If you need help getting started or want someone to handle it for you, contact me today. I would be happy to help!
Measuring, Prioritizing, and Executing SEO
Now that you have a general understanding of some SEO basics, it's time to start measuring and implementing them on your website. It's imperative that you know if your changes are having a good or bad effect. There is no way to measure ROI if you aren't tracking this data.
I recommend starting with Google Analytics. This is a free service offered by Google that will allow you to track your website traffic, goals, and more. If you don't have this set up yet, I would start there.
Google My Business / Google Search Console also offer a lot of good data to help you track search queries, location data, phone calls and more.
Keyword Opportunities for Optometrists in 2022
So, this all makes sense, but what should you actually write about to get traffic? Like I mentioned, your service + location is always a top option, but this can be a difficult keyword. Additionally, at some point you'll need to write about other things to build out your site.
Here are some good keyword opportunities that someone searching for an immigration attorney would likely be searching for. Provide valuable content that answers questions related to each of these keywords:
Why are my eyes red after a shower
What does 20/200 vision look like
What is 20/40 vision prescription
How long does an eye exam take
Why do my contacts get blurry after a few hours
How to get a toddler to wear glasses
When can i wear contacts after pink eye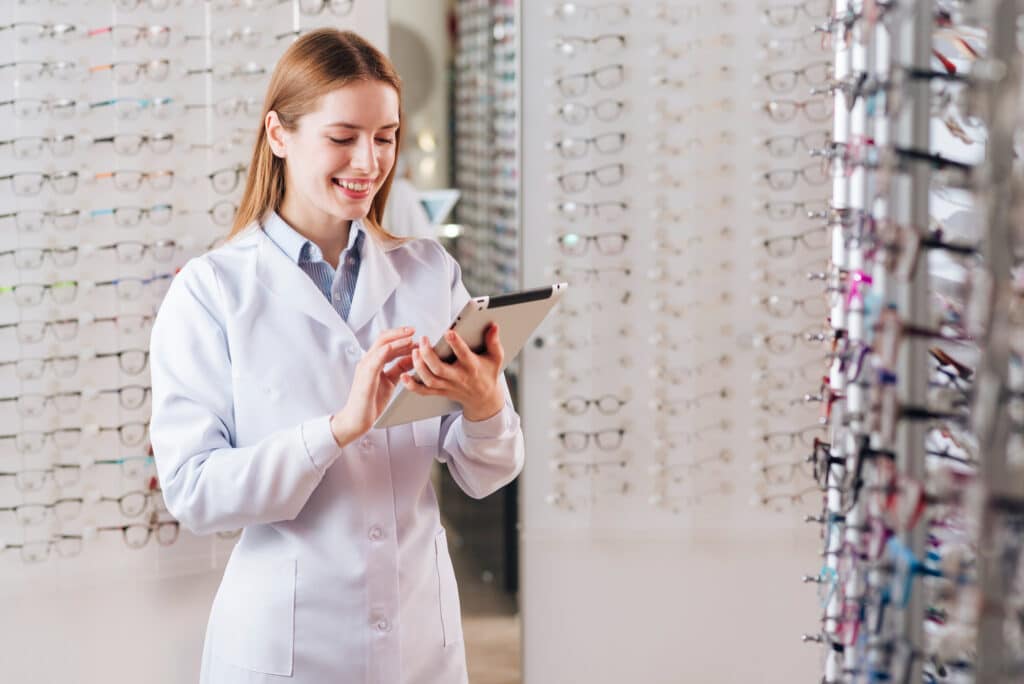 Finding and Selecting an SEO Company
If you decide that you do not have the time or knowledge to implement these changes on your own, you may want to consider hiring an SEO company. There are a lot of "experts" out there. I would urge you to use caution when selecting someone. Here are a few things to keep in mind and some good questions to ask your potential new partner.
First, SEO is ever changing. If someone tells you they know all there is to know about SEO, I would be cautious. A good SEO company will be constantly educating themselves on the latest changes and trends.
Second, make sure they offer reporting. They should be able to show you before and after data so you can see the progress they are making. Be wary of companies that do not want to show you their reports or do not offer any reporting. Like I said before, there's no way to justify to cost or time of an SEO campaign if you don't know your progress. SEO should be a hugely positive ROI over time, but you can also burn a ton of money with the wrong company.
Make sure you understand what's actually included in their SEO services plan. Oftentimes, agencies will offer a very low priced option but not include many of the services necessary to succeed. For example, they may offer some keyword research in your plan, but charge you extra to actually create the content to rank for that keyword. Here are some common limitations SEO companies will place on their monthly packages
Limited number of keywords
Citation building vs backlink building
No content creation
No off page optimization such as Google My Business and others
No reporting or limited reporting
In Summary – A Guide to SEO for Optometrists
As an optometrist, you know the importance of having a good vision. The same goes for your website! Having good optometrist SEO will help ensure that your website is seen by potential patients who are actively looking for the services that you offer.
There are many factors to consider when trying to improve your optometrist SEO. From keyword research to on page optimization to link building, the list goes on. Some common SEO tasks include optimizing your website for search engines, keyword research, link building, and creating quality content. If you don't have the time or knowledge to implement these changes yourself, you may want to consider hiring an SEO company. Don't forget to ask the key questions and considerations explained within this article. Hopefully this article answers all of your questions about SEO for optometrists.
---
Get More Leads with My SEO Services for Optometrists
If you're looking for an affordable and effective way to get more leads, I offer SEO services designed specifically for optometrists. My campaigns start at $499/month and provide EVERYTHING your Optometry office will need for a successful SEO campaign. I will complete everything described in this article from research, to on-page and off-page SEO, to backlink building and even monthly content creation.
Get in touch with me to learn more and see if my services are a good fit for your needs.