Search engine optimization (SEO) is the practice of improving the ranking of a website on search engines. The higher the ranking, the more likely people are to find your website. Water damage restoration SEO is important because it can help you get more exposure and attract more customers.
Successful businesses utilize SEO to their advantage. Customers in need go to search engines like Google, Yahoo, or Bing and type in relevant keywords to find the businesses that can solve their problem. Water damage is a huge problem that often requires immediate professional help to fix.
If your restoration company's website is not ranking high on search engines, you are missing out on potential customers. That's where SEO comes in. By optimizing your website for search engines, you can improve your ranking and get more exposure.
What is Water Damage Restoration SEO?
SEO is the process of boosting a website's positioning in search engine results pages (SERPs). This increases visibility, organic traffic and hopefully, conversions. Google will be able to determine your website as a relevant source if you always aim to provide searchers with the most relevant possible result. As a water restoration company, it should be your focus to provide information that will help your potential clients during times of emergency. Water damage is a big problem and you can help! Plus, you'll likely end up with some new clients by doing so.
There are many different aspects to SEO, but here are some of the most important:
On-page optimization (keywords, titles, meta descriptions, etc)
Off-page optimization (backlinks, social signals, etc)
Technical SEO (site speed, mobile friendliness, indexing, etc)
Local SEO factors (citations, GMB listing, etc)
Content marketing (blogging, infographics, videos, etc)
User experience (design, navigation, calls to action, etc)
SEO is constantly evolving and there are always new ranking factors to consider. By focusing on the basics and being helpful, you can make a big impact on your website's visibility and organic traffic.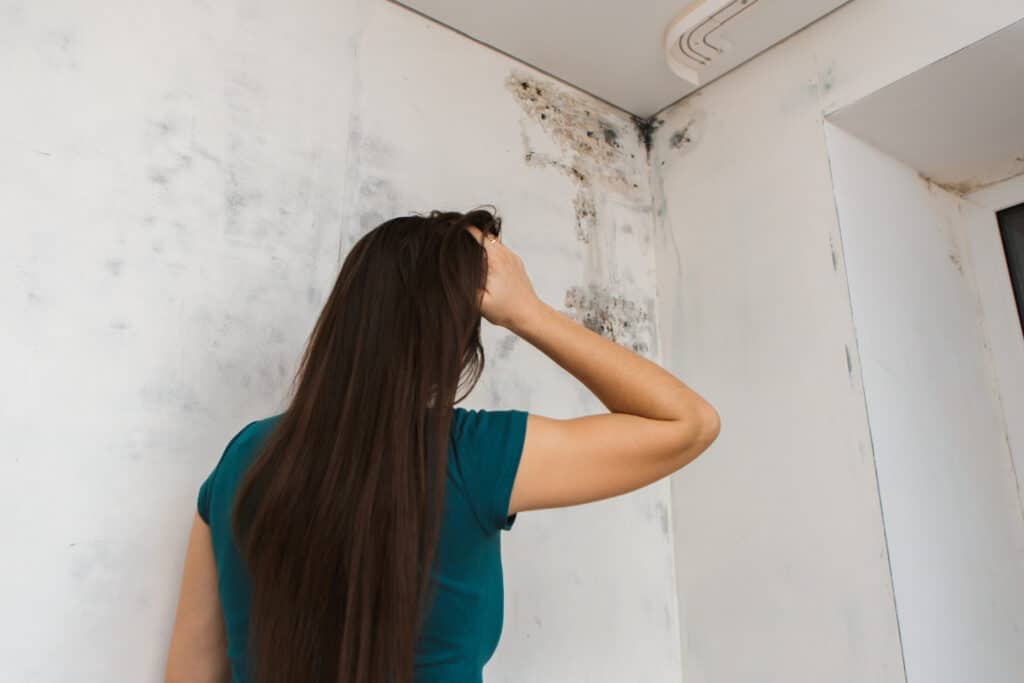 Important SEO Concepts for Restoration Companies
There are a few important concepts that you need to be aware of when it comes to SEO, specifically SEO for water damage restoration.
Content
One of the most important aspects of SEO is content. Content is what helps you rank in search engines and it's what helps you attract visitors to your website. That's why it's so important to create high-quality, relevant content that is targeted towards your audience.
When creating content, always keep your audience in mind. What are they looking for? What information do they need? By creating helpful, relevant content, you'll be more likely to rank in search engines and actually get some new clients from your website.
When it comes to creating content for your restoration company's website, you need to keep a few things in mind:
Your content should be helpful and relevant to your audience: I can't stress this enough. While the keyword research and technical SEO aspects are important, creating content that actually solves problems is absolutely imperative. Google is getting smarter by the day. Creating content with a lot of fluff will not produce results.
Your content should be keyword-focused: In order to rank in search engines, you need to include relevant keywords throughout your content. But beware, too many keywords will result in keyword stuffing, which can actually hurt your ranking. Use keywords thoughtfully and sparingly. Try to include them naturally in the page title, headings and throughout the article.
Your content should be well-written and free of grammar and spelling errors: This may not directly affect your SEO, but it's still worth mentioning.
Your content should be unique and original: Google values fresh, unique content. If you're just summarizing content from another website, or even worse, plagiarizing, Google will recognize this and your site will not perform as well as it could.
Your content should be shareable and engaging: Creating content that people actually want to share is a great way to increase your reach and attract new visitors. It's also a great way to get new backlinks, which is very important for competing in the SEO world.
Local SEO for Water Damage Restoration Companies
Local SEO is vital for water damage restoration companies. If you're not ranking in local search results, you're missing out on valuable leads and customers. Local SEO helps your company show up in relevant searches on Google and Bing. This includes bottom of the funnel (money/commercial) keywords. These are typically buying intent keywords like restoration company near me or restoration company + your city. These are usually searchers who are ready to make a purchase or at least know they need the service and are looking for the best option.
Some of the things you can do to optimize your local SEO include:
1. Claim and verify your Google My Business listing.
2. Optimize your GMB listing with keywords, photos, and more.
3. Create local citations on directories like Yelp, Yellow Pages, and more.
4. Make sure your website is mobile-friendly and responsive.
5. Use schema markup on your website to help search engines understand your content.
6. Use city-specific keywords on your website and in your content.
Technical SEO for Immigration Attorneys
Technical SEO is also important for water damage restoration companies. Technical SEO covers the behind-the-scenes aspects of your website that help search engines index and crawl your site. This includes things like site speed, sitemaps, robots.txt, and more. Having your technical SEO elements in place is the foundation for a strong online presence.
Some of the things you can do to optimize your technical SEO include:
1. Use Google Search Console to submit your sitemap and track your website's performance.
2. Use Google Analytics to track your website traffic and see where users are coming from.
3. Increase your website speed by optimizing images and using a caching plugin.
4.Pay for decent hosting.
5.Host your videos on YouTube or Vimeo.
6.Ensure you don't have any broken links.
7.Make sure you avoid on page optimization errors like multiple H1 headings and not having alt tags.
8.Have a simple site structure that makes sense and avoids keyword cannabalization.
How Much Does Water Damage Restoration SEO Cost?
SEO can be an overwhelming task. This guide was created to help you better understand how you can complete your own SEO. With that said, you may still be interested in a pro. This obvously comes with a cost.
The truth is, there is no one-size-fits-all answer to this question. The cost of SEO will vary depending on the size of your site, your location, your competition and a number of other factors.
However, some estimates place the average cost of SEO for restoration companies at $500 to $2,000 per month. For larger sites or multi location businesses, the cost can be higher. You won't typically find pricing lower than this for a quality service which should include monthly content, on page and off page work, technical audits and more.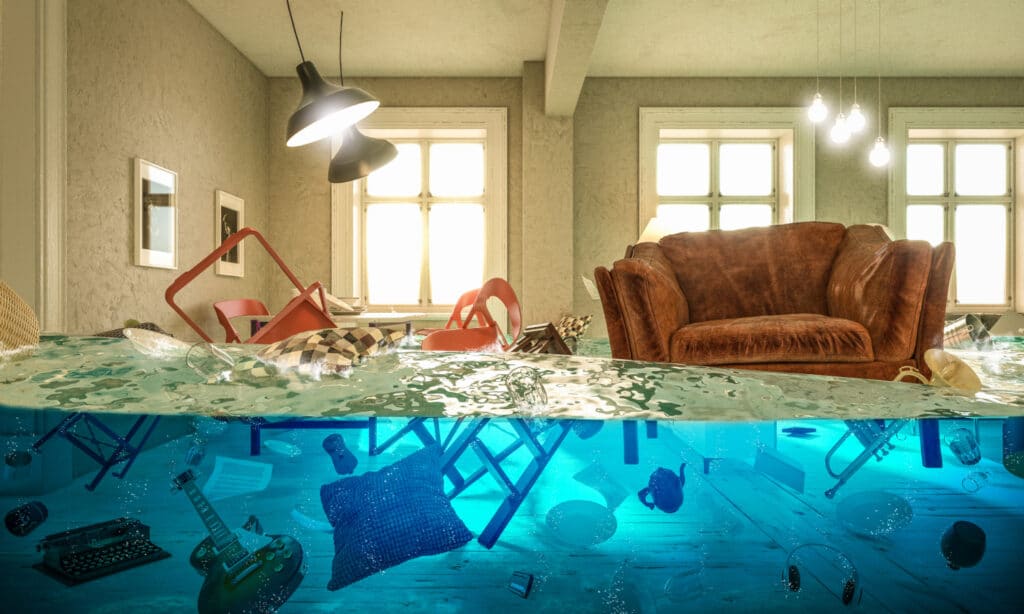 In Summary – SEO for Water Damage Restoration Companies
Water damage restoration SEO can be a complex process, but it's important for companies to invest in if they want to compete online. In this guide, we've outlined the basics of water damage restoration SEO and how you can improve your ranking in local search results. We've also discussed some of the things you should consider when hiring an SEO company. While the cost of SEO may vary depending on your business size and location, it's typically more than worth the investment.
If you keep these things in mind, you'll be well on your way to a successful restoration business SEO strategy. If you need further help with your site's SEO strategy, contact me today to discuss!